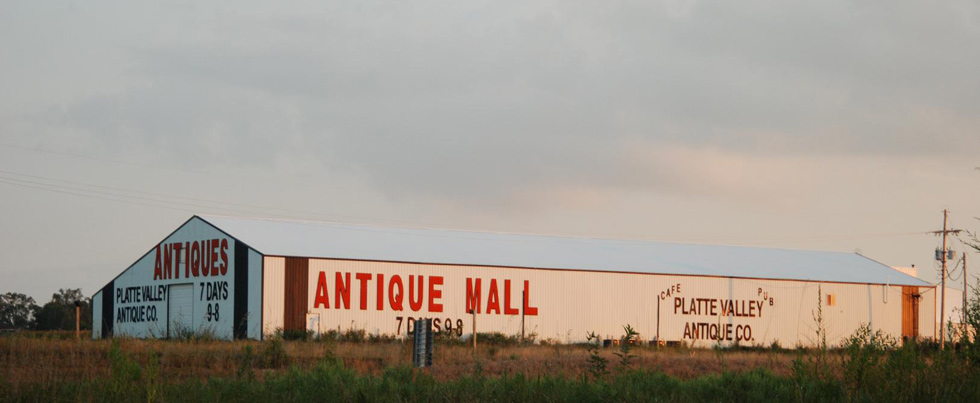 Aaron James Booksellers
Contact:
Jim Ball
527 Main Street
Plattsmouth NE 68048
Phone: 402-296-5353
E-mail: JimBall@alltel.net
Website: www.aaronjamesbooksellers.com
Directions: Located in downtown Plattsmouth, on the south side of Main
Street between 5th and 6th streets.
Used and collectible books, hardbound and paperbacks as well as a lot of children's books. A paperback book exchange, most new books are discounted. Older or out of print works are at market price. If customers can't find a favorite book, will be glad to help locate it. Five different local artists are featured on the walls.